ONLINE STORE
All our physiotherapy sessions, courses, workshops, and selected products are available in an easy, click-to-book format for your convenience.
​
Please contact us for all your ergonomic needs.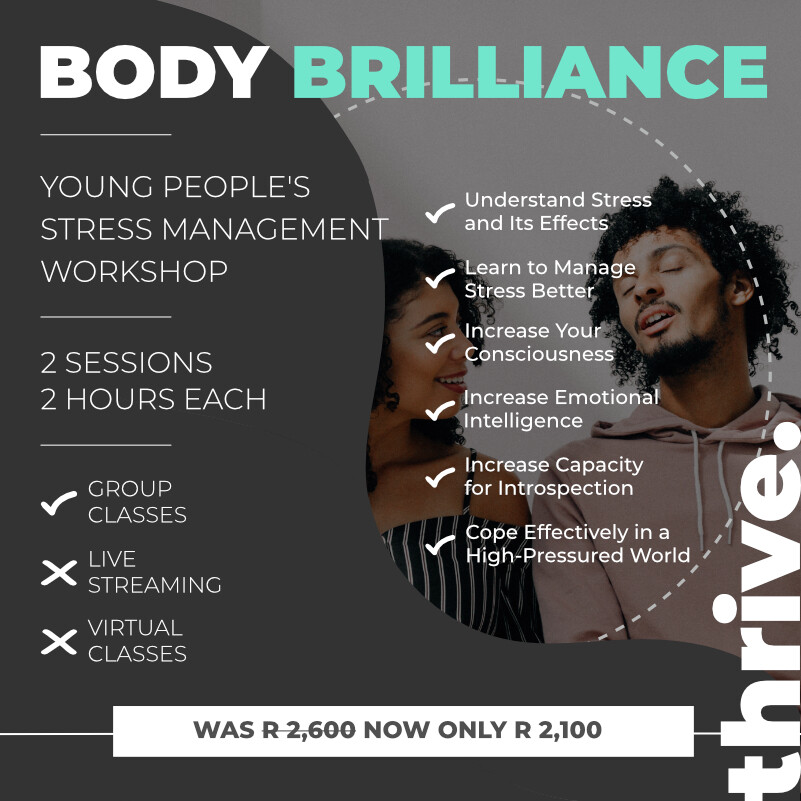 Young People's Stress Management Workshop
SKU 00002
Product Details
This course empowers young people to understand stress and its effects. Through heightened awareness, they will learn how to manage stress better. This interactive course will equip them with tools and knowledge to increase their consciousness, increase emotional intelligence and capacity for introspection, and equip them with better coping skills. This will sustain them in the high-pressured social, school, and sporting environments that they find themselves in.
Save this product for later