ONLINE STORE
All our physiotherapy sessions, courses, workshops, and selected products are available in an easy, click-to-book format for your convenience.
​
Please contact us for all your ergonomic needs.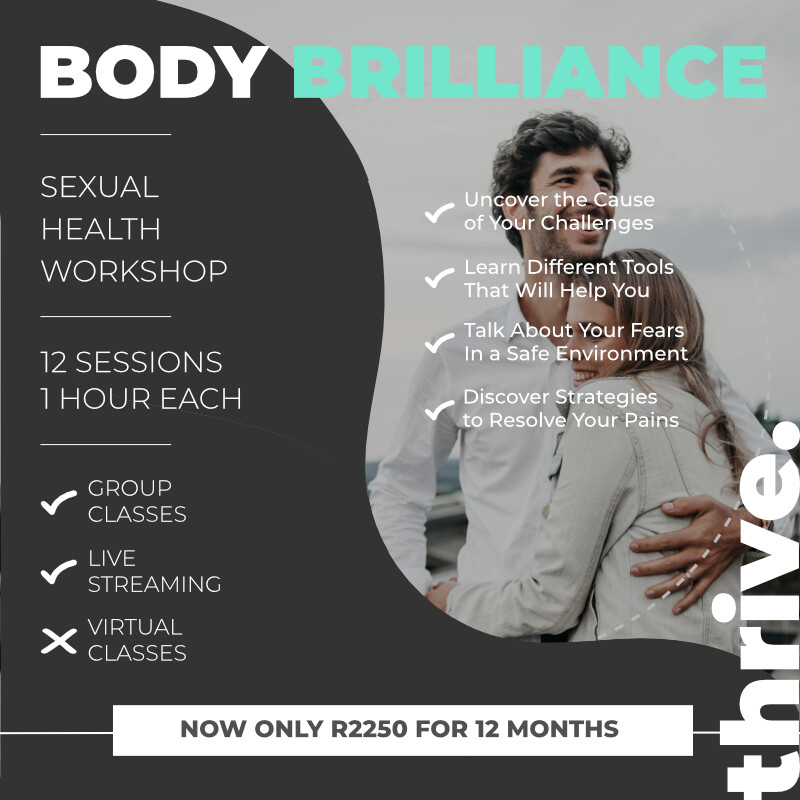 Sexual Health Workshop
SKU 00012
Product Details
Do you struggle from pain associated with sex? Do you have a low libido or have difficulty enjoying sex? Then this support group is for you. We know how difficult and isolating these challenges can be. We know how they can begin to affect many areas of your life, causing even more distress and unhappiness. Don't let this continue to affect you. Join our support group sessions that will help you to uncover the causes of your challenge and help you to implement the tools and strategies effectively so you can resolve the problem. You will get the chance to talk about your fears and concerns in a safe space with people who have shared experiences and who understand and can guide you. Together, we will help you to find the pathway to enjoyable and satisfying sex.
Save this product for later