ONLINE STORE
All our physiotherapy sessions, courses, workshops, and selected products are available in an easy, click-to-book format for your convenience.
​
Please contact us for all your ergonomic needs.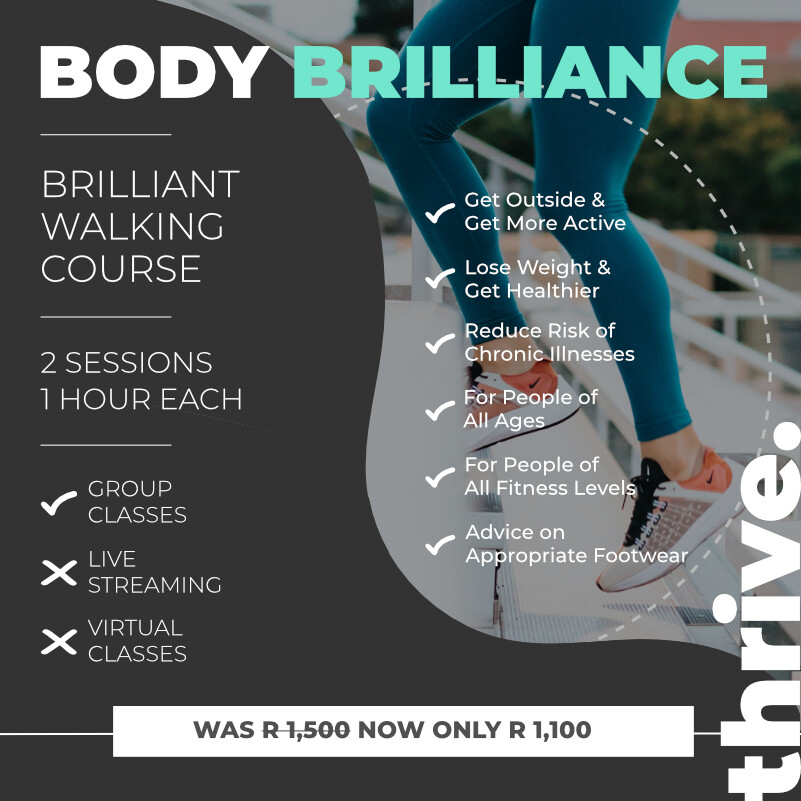 Brilliant Walking Course
SKU 00004
Product Details
Walking is simple, free and one of the easiest ways to get more active, lose weight and become healthier. It's underrated as a form of exercise but walking is ideal for people of all ages and fitness levels who want to be more active. Regular walking has been shown to reduce the risk of chronic illnesses such as heart disease, type 2 diabetes, asthma and stroke. It reduces stress, boosts your immune system, gives you a chance to think and can be used as a form of meditation. We look at postural alignment, walking form, core stability, fitness and breathing.
Save this product for later