ONLINE STORE
All our physiotherapy sessions, courses, workshops, and selected products are available in an easy, click-to-book format for your convenience.
​
Please contact us for all your ergonomic needs.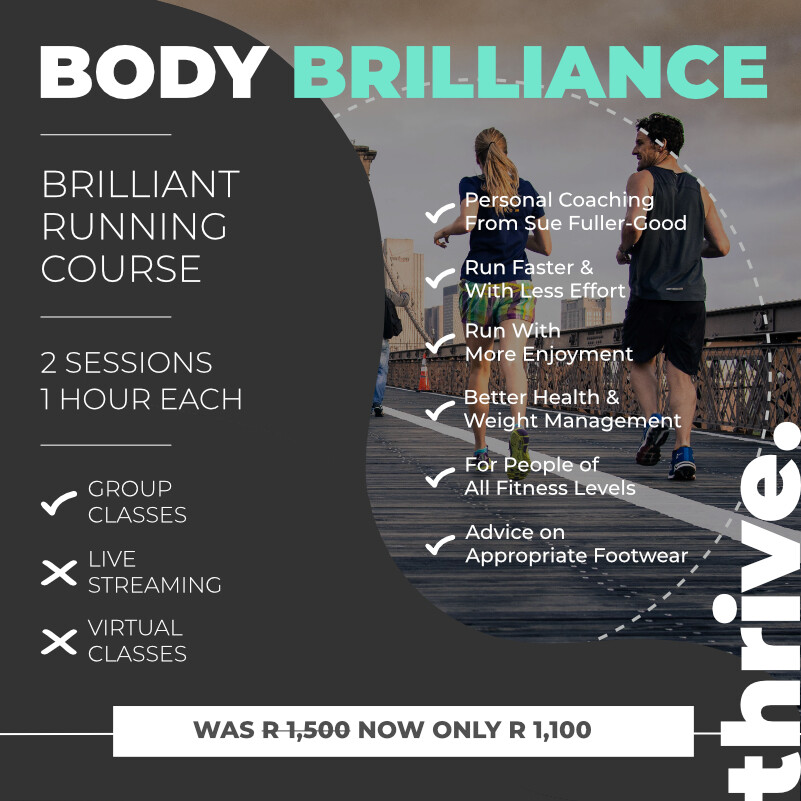 Brilliant Running Course
SKU 00005
Product Details
Physiotherapist and life coach, Sue Fuller-Good, has run Comrades many times and has participated in many ultra-endurance trail events. She will share her expertise with you. She will help you to run faster and further with less effort and more enjoyment. The spinoff will be better health, weight management, stress relief and most importantly more aliveness. We address correct form, breathing and style. You will finish the program fitter and leaner and able to run 5 km 3 times a week with ease. It's also available to people who are already running, even doing long distance, who want to run even longer.
Save this product for later