ONLINE STORE
All our physiotherapy sessions, courses, workshops, and selected products are available in an easy, click-to-book format for your convenience.
​
Please contact us for all your ergonomic needs.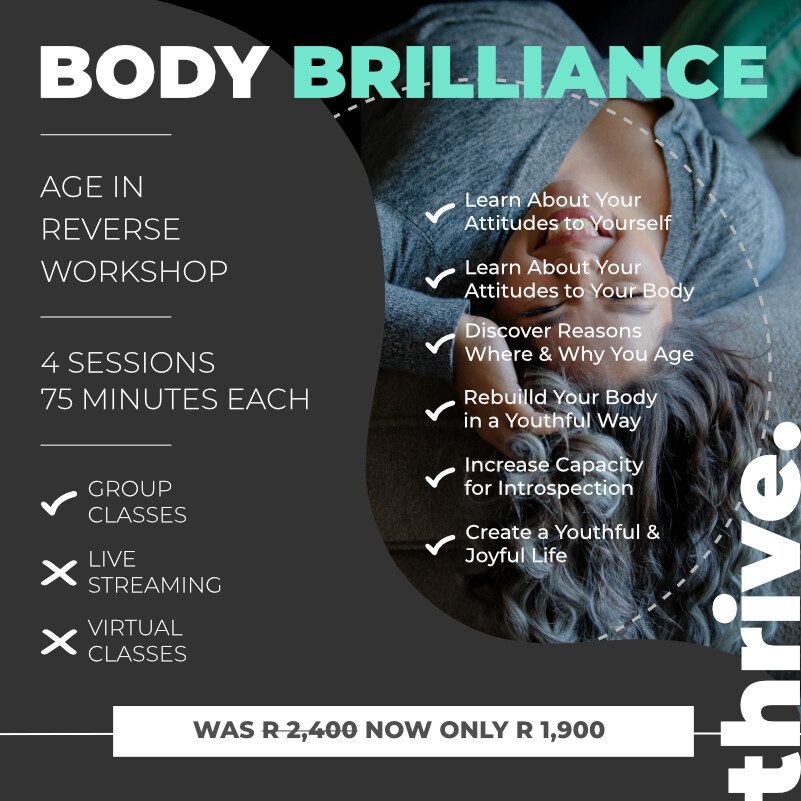 Age in Reverse Workshop
SKU 00001
Product Details
Everyone is aging hour by hour and day by day. But you could do it differently if you know how. This course will look at your attitudes to yourself, your body and your life as well as to aging. We will use movements and poses, breath work and visualizations as well as connecting in to your gut brain, your heart brain and your head brain and finding the clues to where and why you are aging in these nervous systems. Your body rebuilds itself daily and constantly, why not rebuild in a youthful and joy-filled, flexible way? This program is designed to achieve real, sustainable, great results that last a lifetime. Done virtually or in person, in real-time or your own time using a recording.
Save this product for later